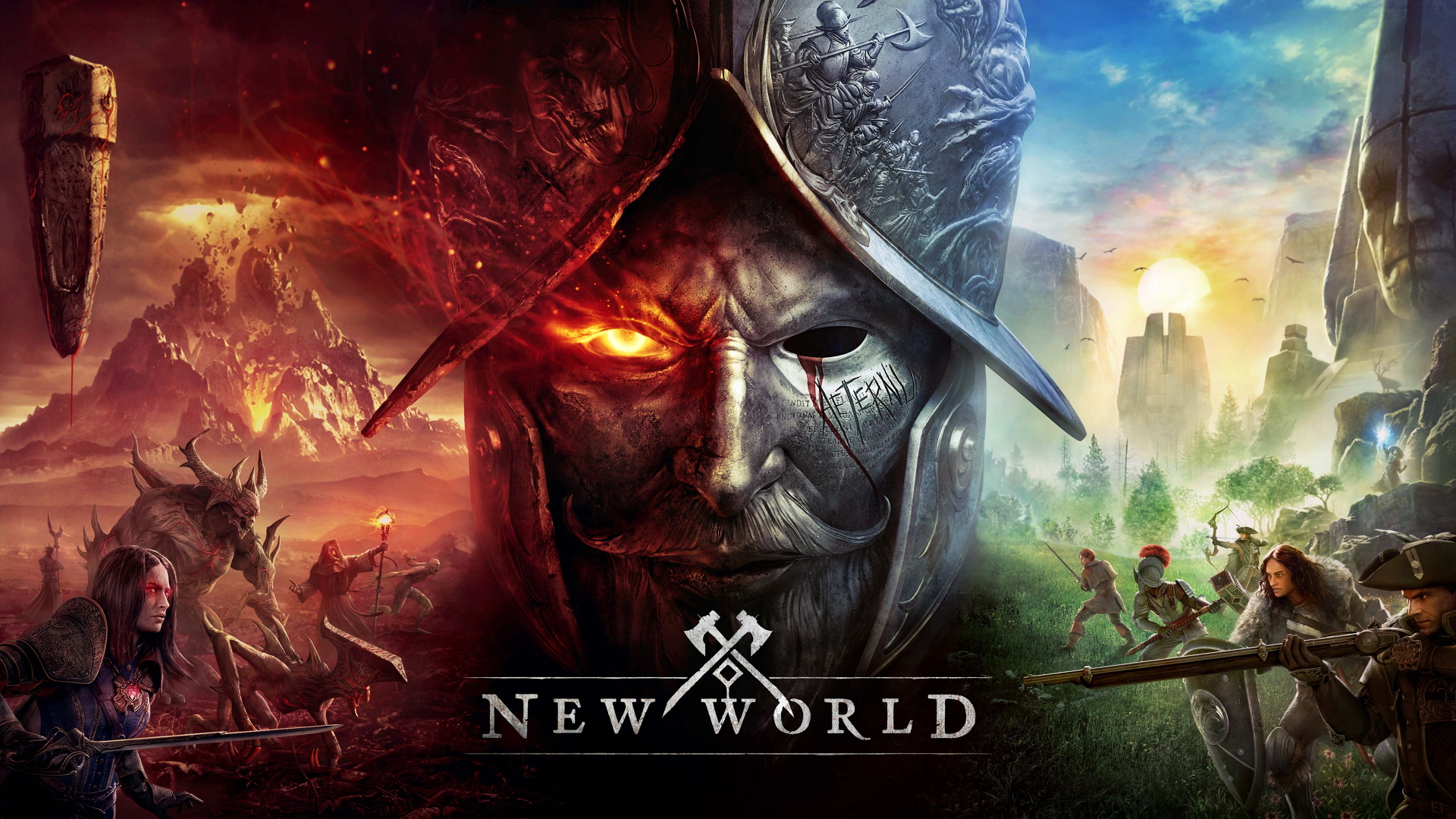 New World's Closed Beta is finally live, and you want to gain access to these two weeks of early access to the game, to be among the first people to visit Aeternum and discover it's secrets.
But how do you gain access to the Beta test? How do you download the Beta game client?
In this guide, you'll find out exactly how!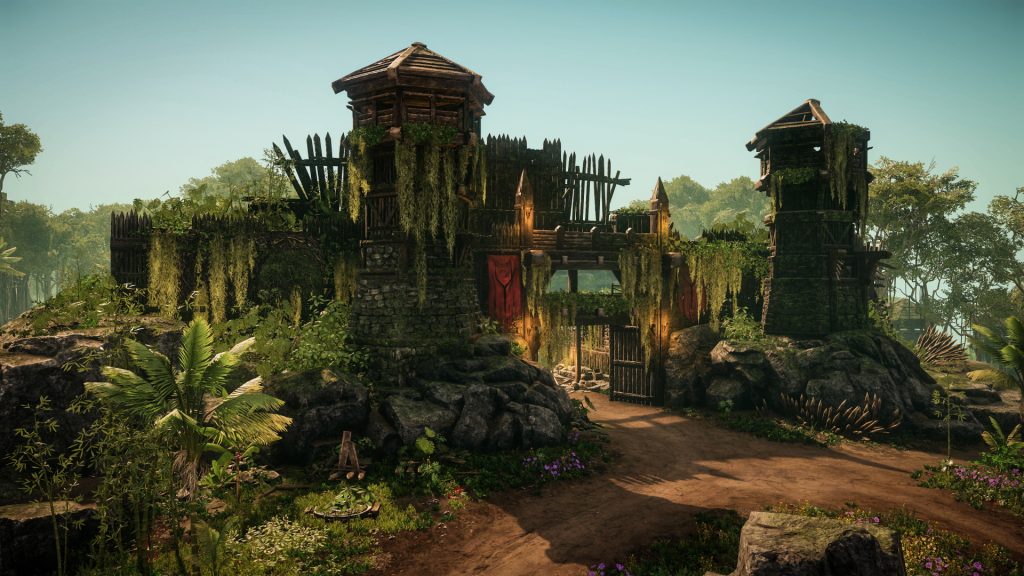 Getting Access to the New World Closed Beta
Pre-Ordering New World
If you've already pre-ordered New World before July 17 at 11:59PM PT, you should already have access to the Beta!
Your access to the Beta client and your method of downloading it may vary based on the platform through which you pre-ordered the game (Steam or Amazon), and you may read about how to find out and downloading the Beta down below!
In case you haven't pre-ordered New World before July 17, you may still gain access to the Beta test, however your access might be delayed by up to 48 hours before you can begin downloading the New World Beta client, which can be done through various means listed further below in this guide!
It's important to keep in mind you may pre-order the game at any stage throughout the Beta to gain the access to it, although the delay could significantly reduce the time you may play in the Beta, as it will only be lasting roughly two weeks.
Beta Tester Sign-Up
Another method through which you may gain access to the New World Closed Beta, and one that does not require any payment, is signing up to the "Beta Tester Sign Up" form.
According to the New World website, players who sign up through this page will be randomly selected throughout the closed Beta, and the ones who get selected will be sent a unique code to activate their Beta client through Steam.
Winning a Beta Code Giveaway
Multiple streamers who are either affiliated or sponsored by Amazon or got accepted into the New World Creators Program were granted a list of codes that can access the Beta which they may give away in any form they choose, and by winning a giveaway one of these many streamers host, you may gain immediate access to the Beta!
I was given several Beta codes to share as well, and will be sharing them on my Twitch stream and Discord server over the next couple of days, so make sure to check those out for a chance to join the Beta!


Downloading the New World Closed Beta Client
Through Amazon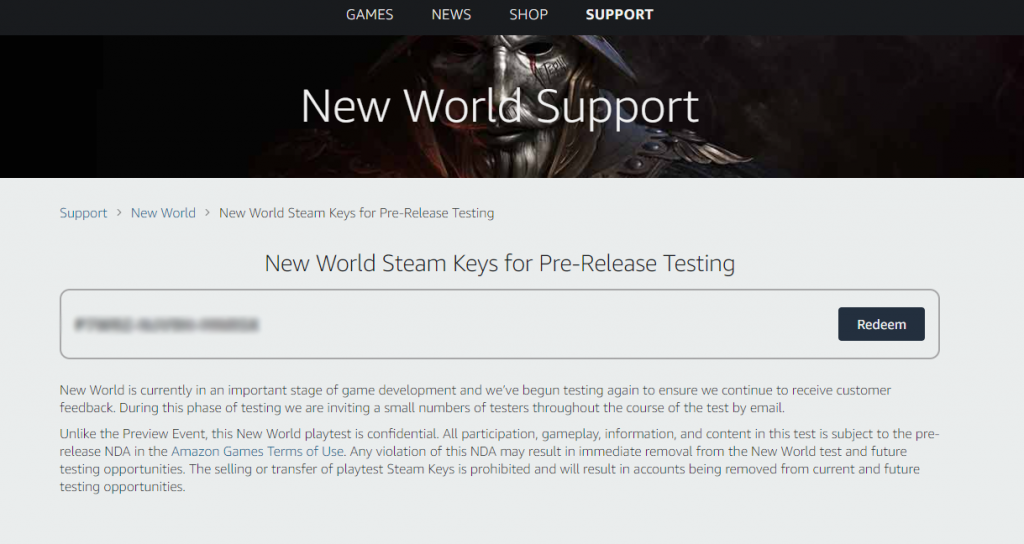 If you either pre-ordered the game through amazon, or got selected join the Beta through the "Beta Tester Sign Up" page, you should receive an email from New World which confirms you're entitled to a Beta code.
In such a case, you must go to the amazon games website through this link and redeem your code, which will add the New World Closed Beta to your steam library.
Through Steam

If you've pre-ordered New World through Steam, a separate game should be added to your Steam library within 48 hours, titled New World Closed Beta. Note this game will not replace New World itself in your steam library but will be added alongside it.
This title will require a separate download, and once completed, you should be able to access New World's closed Beta straight away, as long as the servers are running and available!
Summary
This is all the information we've got about accessing New World's Closed Beta! We hope you've found this guide useful!
For additional information regarding New World, please check out the official site: https://www.newworld.com/!
Lastly, we would like to invite you to join us on our adventure through Aeternum! Check out our first step into New World live on Twitch most evenings on https://www.twitch.tv/nirnstorm, or join our Discord server for more updates regarding future New World content!
New guides about New World are coming soon, click here to check them out!